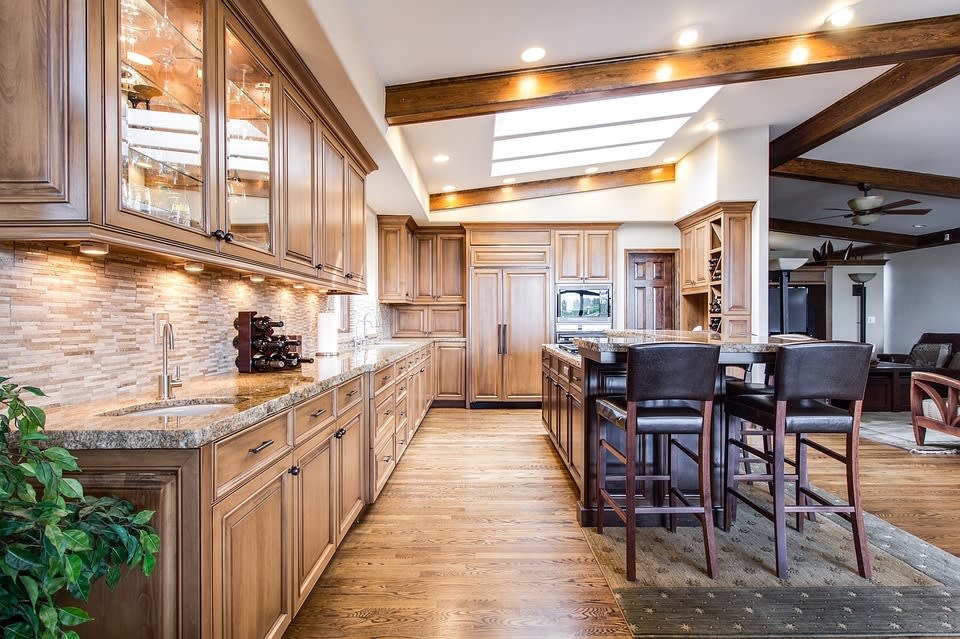 New Year is the best time to do remodeling in our house. It refreshes you output in life and inspires you to make a fresh new start. One of our favorite places in our home is our kitchen and if you're planning to renovate your kitchen, here's a guide to the latest trend for 2019:
1. Cabinets, Shelving and Storage
Nowadays, people would like a clean and polished look for the house, and the kitchen is no exception. Designs are now have a more concealed and clean look. Also people are gearing towards smart and clever storage solutions. Minimalism has been popular for several year so a lot of kitchen design replaces the upper cabinets with metal, wood or glass shelving. Some would want bold statements for their kitchen so it's not odd to see colored cabinets in kitchens instead of the all white cabinetry that we usually see.
2. Updated Hardware Look
Matte Black, brass and gold are out this year. Pewter and gunmetal are some of the upcoming trends for kitchens this year. It gives you a more subtle and natural look instead of a harsh look from Matte black hardware or an antique feel from the look of brass and gold.
3. Vibrant Upholstery
Pure white kitchen trends are out this year. If you do not want some drastic change in your kitchen, one way to add color would be to change the upholstery in your kitchen. Counter stools, island pendants and colorful kitchen chairs would be your best bet.
4. Rustic Feel
Most people are now looking for a more natural feel in their home and with all the ideas from Pinterest, we are not surprised that a lot are now considering wood furniture and decors in their kitchen. Wood creates an earthier feel that is welcoming and calming. It is wonderful to use in lighter and airier spaces and the look is just so timeless.
5. Digital Technology
Technology is everywhere we go nowadays and our kitchen is one of the best place to incorporate this. It makes our lives easier and makes cooking and staying in the kitchen a lot more fun and exciting. Imagine getting up in the morning and having your coffee prepared by a wifi enabled espresso maker before you even step out of bed. With the technology available now, the limits are endless.