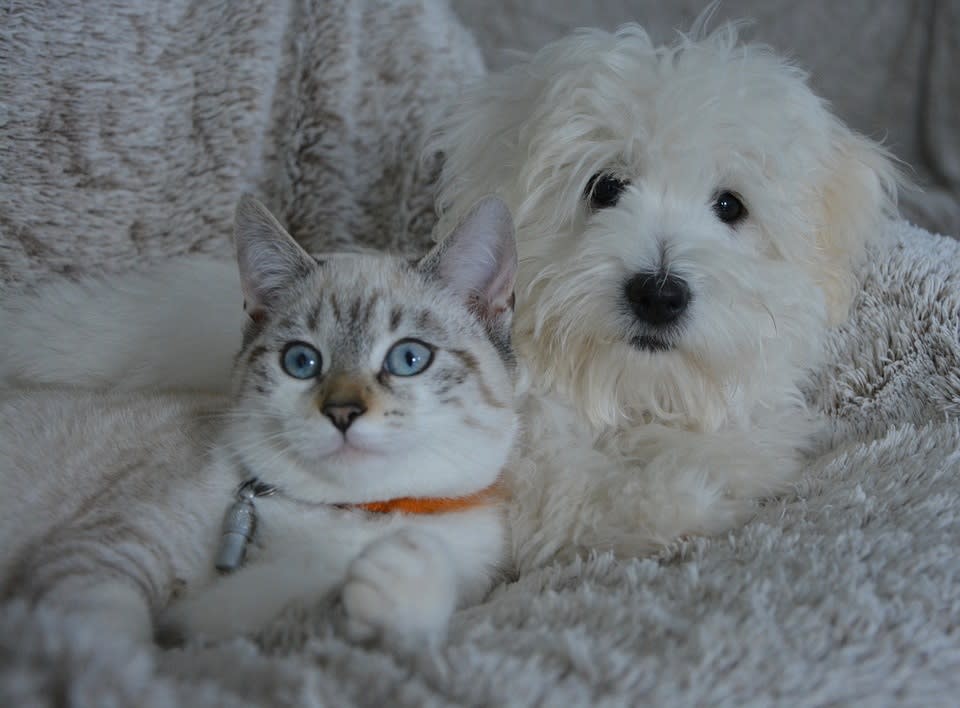 Moving in to a new home would be a huge moment for everyone in the family even for our pets. It can be stressful for both humans and animals. So what can we do to help our furry babies adjust to this big move? Here are some awesome tips.
Update Their Info.
Make sure that your pet's identification tags or their microchip are updated with your new address info and phone number. Since it's a new environment for them, they might end up wandering of and the last thing you would want to happen is to lose them in your new home.
Move Your House Before You Move Your Pets.
Have everything settled in on your new home before you bring your pets. All the packing and unpacking of things may bring stress to your pets. They need a few days to adjust to your new home and all the clutter in your home while moving would not help them adjust. It would be best if they could step in after everything in your house is settled.
Know the Law
Especially if you are moving in a different state, make sure you know the laws about pets and animals. Check out the Animal Control Commission for more details on this. Prepare the necessary documents for your Pets( health certificates, licenses, etc.) before moving to make sure that you comply and won't have any further problems in the future.
Check With Your Vet
It is a must to consult your vet before leaving to make sure your pets are in tiptop shape before moving. Since there is a big possibility that they will be subjected to a lot of stress during the move, we have to make sure that they are healthy enough to face that stress. You can also get a copy of their medical records for future references. You can also ask your vet if they can recommend a vet in your new community.
Move Your Pet in Your Vehicle.
Better to have them on your vehicle while moving. Animals feel more secure if they are near you and would lessen the anxiety that they feel about moving. Make sure that they are comfortable during the entire ride. For small animals you can use a carrier and for big ones, a kennel would probably do. Make sure you have enough Food and water during the entire trip. Also bring along a couple of his toys to give him some more sense of security.
Our pets are not just part of the family, they are Family. So including them in the preparation for this big move. These little tips would mean a whole lot to them. If you are looking for some Pet friendly apartments, hotels, condos & houses in the Boca Raton Area, I'd be more than glad to assist you and give you a tour.
Call me today
and we'll find the perfect home for you and your family.